I want to launch a startup - what must I do?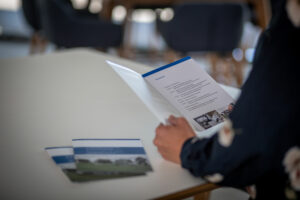 Our slogan "The Place To Grow" describes our ambition: we cater for dynamic individuals with an entrepreneurial mindset who want to bring their business ideas to fruition. If that sounds like you, take advantage of our offer of a brief, no-obligation consultation. We can go through your questions and, more importantly, refer you to partners that might be of use to you.
Legal issues need to be clarified, especially when setting up a company: our partnership with the legal practice Kaufmann Rüedi Rechtsanwälte is invaluable in this respect. And should you decide to join Technopark, you can benefit from our free regular "legal cafés" with their wealth of advice.
Contact us for free no-obligation advice – we look forward to hearing from you!
Technopark Luzern has joined forces with the platform "gründen.ch" to produce a publication containing a wealth of information about launching a startup. "Gründen – Von der Idee zum eigenen Unternehmen" is also a toolbox brimful with checklists, useful addresses, information for non-Swiss would-be entrepreneurs and practical tips.

Realisation partner Technopark Luzern provides a highly informative guide on starting a company under the following link:
The corresponding post type is disabled. Please make sure to 1) install The7 Elements plugin under The7 > Plugins and 2) enable desired post types under The7 > My The7, in the Settings section.