From small meetings, conferences and training events to large social gatherings: D4-Conferences has venues for every occasion, which can be equipped according to requirements.
All D4 conference rooms are bright and spacious and benefit from a high technical standard. They create the ideal atmosphere for effective working, while the in-house catering service offers bespoke gastronomy.
Members of Technopark Luzern are able to take advantage of favourable terms.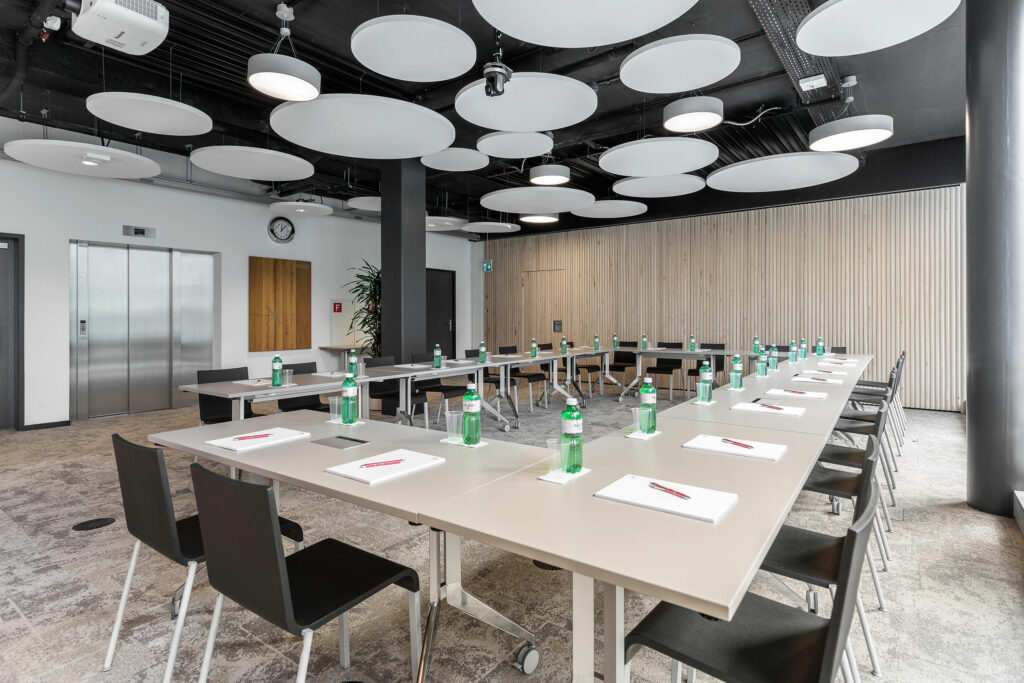 Two restaurants, the Oasis and the Mercino, provide varied menus for the pleasure and well-being of our members and visitors.
The Oasis in the D4 is characterised by fresh, varied fare served in a stylish Mediterranean ambience. It offers set lunchtime menus and buffets as well as snacks. Members can also take advantage of its attractive in-house catering service for receptions, meetings, staff events and anniversaries.
The Mercino treats its diners to fuss-free fare such as pasta and pizza; it also serves a selection of snacks. The Mercino adapts flexibly to particular seating requirements: bar tables and stools line the front window and a sociable circular table can be deployed; a lounge is also available.
Lifestyle services @Technopark