Modular - flexible - modern
The right premises at the right location
A flexible partner is crucial, especially during the growth phase of a business. We offer our startups and scale-ups flexible premises, variable leases and a comprehensive infrastructure.
Modular space for startups
Our team offices are modular, i.e. we can grow with the success of your business and offer space for your current needs.
This allows you to be cost-efficient while combining the advantages of a lock-up office with the benefits of a larger community.
Technopark Luzern is home to more than digital business models: several of our member companies need production or storage space.
Contact us so we can get to know your requirements. We also work with D4 Business Village to identify solutions.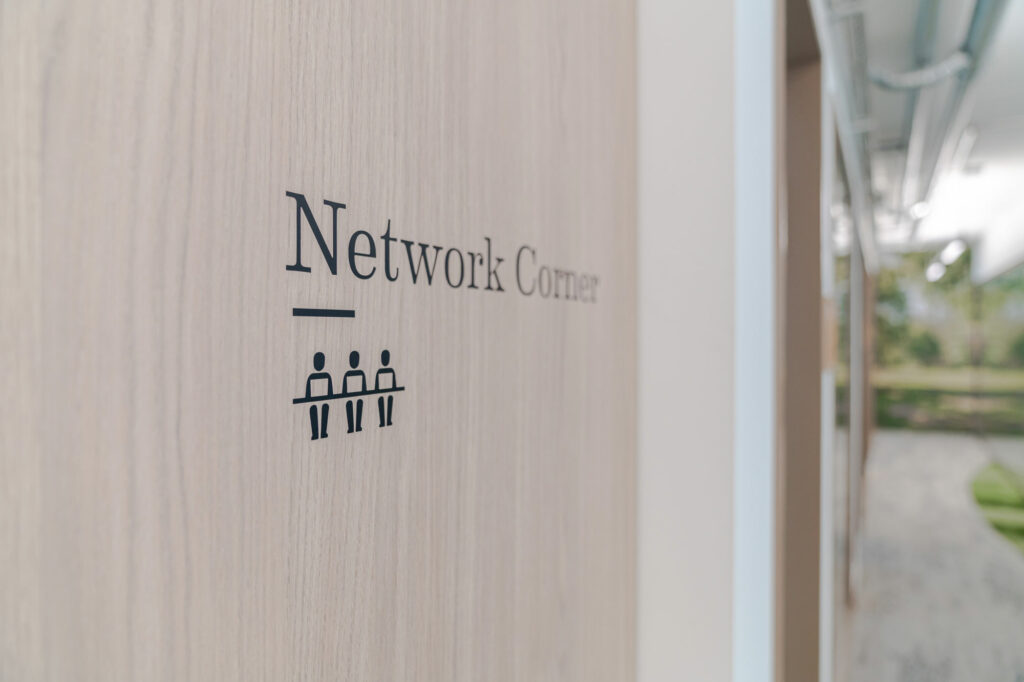 The up-to-the-minute Coworking@D4 working environment occupies an area of 300 m2 in the D4 Business Village. Offering space for creative ideas, concentrated work and stimulating conversations, the 26 ergonomically furnished desk spaces and four meeting rooms are state-of-the-art. At Technopark Luzern, the excellence of the infrastructure does not end when you close the office door behind you.
The D4 Business Center Luzern offers a whole package of services, some of which, such as postal and reception services, are included in the rent.
And to keep you occupied during your leisure hours, the D4 Business Center boasts two restaurants, a gym, a yoga studio, a kindergarten and much more. In short, Technopark Luzern is an excellent place to work and live.
Supplementary services included...
The lease includes a number of supplementary services such as a central post and reception service, professional coaching and consulting services, and the use of three meeting rooms with everything you need, including projectors.
... and the D4 into the bargain
In the event of the occasional bottleneck, fully equipped offices, meeting rooms and conference rooms can be rented at the D4 Business Center. This practical solution saves on fixed overheads – something that also applies to many other D4 services.
Quick decisions and short distances help dynamic, agile companies play to their strengths.
Technopark Luzern is designed to do just that: Lucerne, Zug and Zurich can be reached quickly by both road and rail – the D4 even has its own railway station: Root D4.